-Many Happy Surprise Endings-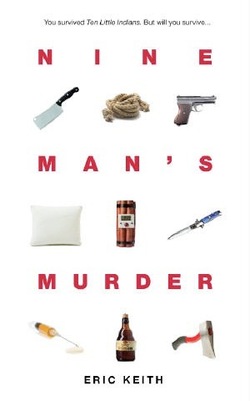 "You are about to partake in a game of Nine Man's Murder.

I have devised a little challenge for you, a small test of your
deductive abilities. All you have to do is catch a murderer.

Who is the victim, you may ask? Why, you are the victims.
One by one you will all be murdered. Your only chance of
survival is to identify the murderer and stop him, or her,
before you are added to the list of casualties.

The winner will be the one who survives."
When nine "guests" discover this note, they realize that the
"detective school reunion" they are attending is a deadly game of cat and mouse.
Suddenly they find themselves trapped on a mountaintop with a murderer--
and the murderer is one of them.
One by one the guests are murdered, in increasingly baffling ways.
Finally, after two impossible locked room murders, it becomes clear that nothing can stop this diabolical killer.
Everyone will die, unless someone can identify the murderer.
Can you?

NINE MAN'S MURDER is a classic whodunit in the murder-as-puzzle
tradition of Agatha Christie, complete with plot twists... and of course,
a surprise ending. You'll be guessing until the shocking revelation at the end.

Welcome back, Agatha.


ABOUT THE AUTHOR
A
lthough Eric Keith is not an expert in his field, having
never murdered anyone nor having ever been murdered
ever been murdered (though his wife says he has at times
come close), he was formerly a designer of logical games

and puzzles for a game company..
He infuses his mystery novels with the same twists and turns
of logic that made his puzzles so fiendishly intricate.
After years of delighting puzzle solvers with surprises,
in NINE MAN'S MURDER he now challenges armchair detectives to match wits
with a master criminal--and master puzzle maker.

You can contact Eric Keith at erickeith@MysteriesWithTwists.com.
Check out his Fan Page on Facebook at
Eric Keith Mysteries
.
And follow him
@EricKeithMystry
.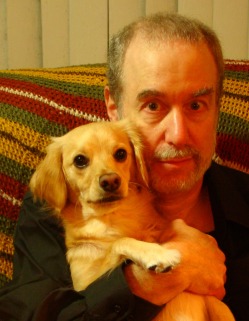 ALSO CHECK OUT...

TEST YOUR SLEUTHING ABILITIES
:
Pit your crime-solving
skills against those of the
Anderson Agency detectives by
solving a logic puzzle and unmasking a would-be killer.
ZEDIX SQUARES
:
Great detectives love solving puzzles. This
book of innovative number puzzles will challenge even the most
logical minds (as well as some illogical ones).
NOT YET
AVAILABLE.
LOGICMASTER
:
The king of all logical puzzles. Only the
most deductive minds will crack this 25-piece manipulative
puzzle. Limited supply.
COMING SOON.
REVIEWS:
See what reviewers are saying about
NINE MAN'S MURDER
.